Craig McIntyre and Regan Cornelius owners of Laser Plumbing Silverdale since 2009 have over 40 years experience working in the plumbing industry.
Craig & Regan
Craig specialises in the plumbing area of the business whilst Regan runs the drainage and gasfitting division of the business.
Richard Blackwood and Michael Sherwood are Laser Plumbing Silverdale's two experienced project managers. Mike and Richard assist customers in obtaining quotes, booking jobs and are committed to providing you with an experienced plumber who will offer you an efficient and friendly service.
Richard & Michael
---
Why Choose Us
Laser Plumbing Silverdale is your 'Totally Dependable' plumbing contractor, serving clients in the Northshore and Rodney areas. Our experienced team is committed to providing efficient and friendly service to all of our customers.
Laser Plumbing Silverdale is a professional plumbing business. We work with a large number of group home builders, such as Platinum Homes, Golden Homes and G.J. Gardener, to name a few. We also offer a diverse range of other plumbing services and product installations for the residential, commercial and rural sectors.
From leaky taps to new homes, Laser Plumbing Silverdale is ready to respond to your plumbing requirements! We ensure consistent pricing, high service standards and punctual, highly skilled technicians. So if you need a 'Totally Dependable' plumber, contact Laser Plumbing Silverdale today!
---
The Laser Guarantee
When you hire a Laser plumber, you'll receive our 'Totally Dependable' service, guaranteed.
Timely delivery
Promise of care and skill
Appropriate work for customers' needs
Well-presented, professional employees
Ensure responsibility of material supplied
Honour manufacturer's guarantees
Meet and frequently exceed our customers' expectations
---
Awards
Our Laser Plumbing Group awards include:
2016 Silver Award - Excellence in Systems
2015 Gold Award - Outstanding Growth
2011 Gold Award - Outstanding Growth
2010 Laser Plumbing Business of the Year
2010 Gold Award - Outstanding Growth
2010 Silver Award - Excellence in Systems
2009 Silver Award - Excellence in Systems
---
Accreditations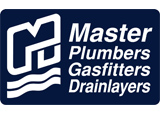 Master Plumbers, Gasfitters & Drainlayers NZ - Member
---